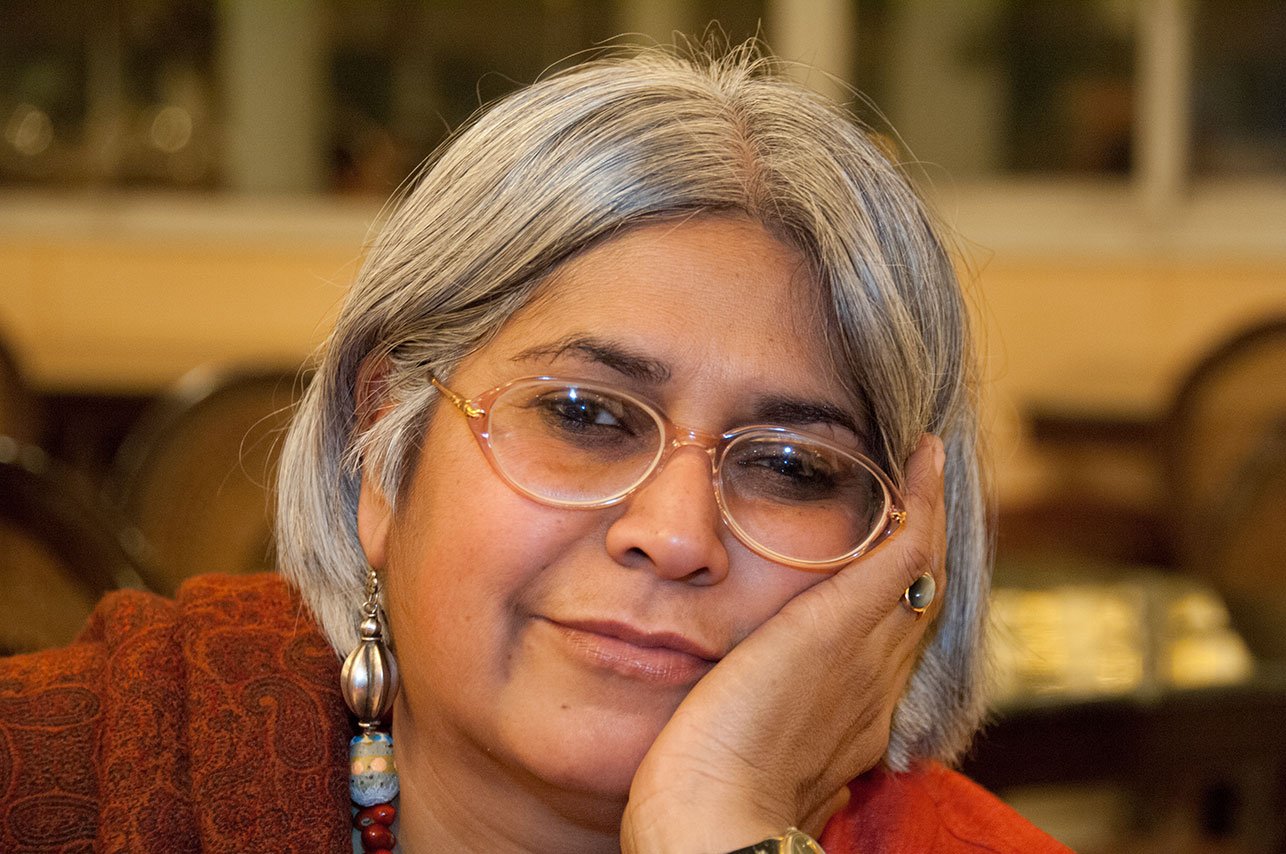 1957 Born, New Delhi
1975 First year- painting Weisensee Kunst Hochschule, Berlin, Germany
1976-81 B.F.A Painting & Printmaking – Delhi College of Art.
1979-80 Guest student in print making, College of Art. Santiago, Chile.
1981-82 Research Fellowship – Delhi College of Art.
1982-83 Research Grant – Lalit Kala Akademi, Delhi.
1984-85 French Govt. Scholarship – Printmaking, Ecole Des Beaux Arts. Paris, France.
1990-92 Fellowship, Printmaking, and Painting, Ministry of Human Resources Development , Delhi.
1986-2005 Lecturer at College of Art, Delhi.
1990-91 Visiting Faculty Member at School of Planning and Architecture, Delhi.
1993 British Council Grant to Visit Art Institutions in London and study Contemporary Art Trends.
Held Several solo shows in India, Japan, Nepal and Australia. Participated in various prestigious exhibitions like National Exhibition, India; Print Biennales in Bhopal, Ljubljana, Frenchen, Bradford various Women artists show in Mills College, Berkely; Tiger By the Tail—Boston and Rutgers and`several others.
Recepient of Award from Print Biennale-1985; Sahitya Kala Parishad Award, India.
Attended art camps and workshops in Switzerland; Australia; Singapore; China; Fukuoka Art Museum, Japan ; Kathmandu and various cities all over India..
Her works are in collection of
National Gallery Modern Art,Delhi; Mumbai International Airport; Kiran Nadar Museum,New Delhi; Lawrence Gallery, Santiago; College of Art, Lalit Kala Akademi, Delhi; Chandigarh Museum; Patiala Museum; British Museum; Victoria and Albert Museum; London, Ecole Des Beaux Arts, Paris, France; Fukuoka Art Museum – Japan; Glenberra Museum, Japan; Museum of Sacred Arts, Durbuy,Belgium; Air India; Delhi Art Gallery,New Delhi; Art Heritage, New Delhi; Arts Acre Foundation, Kolkatta; Private Collections in India and Abroad.